Core Filer > Manage Core Filers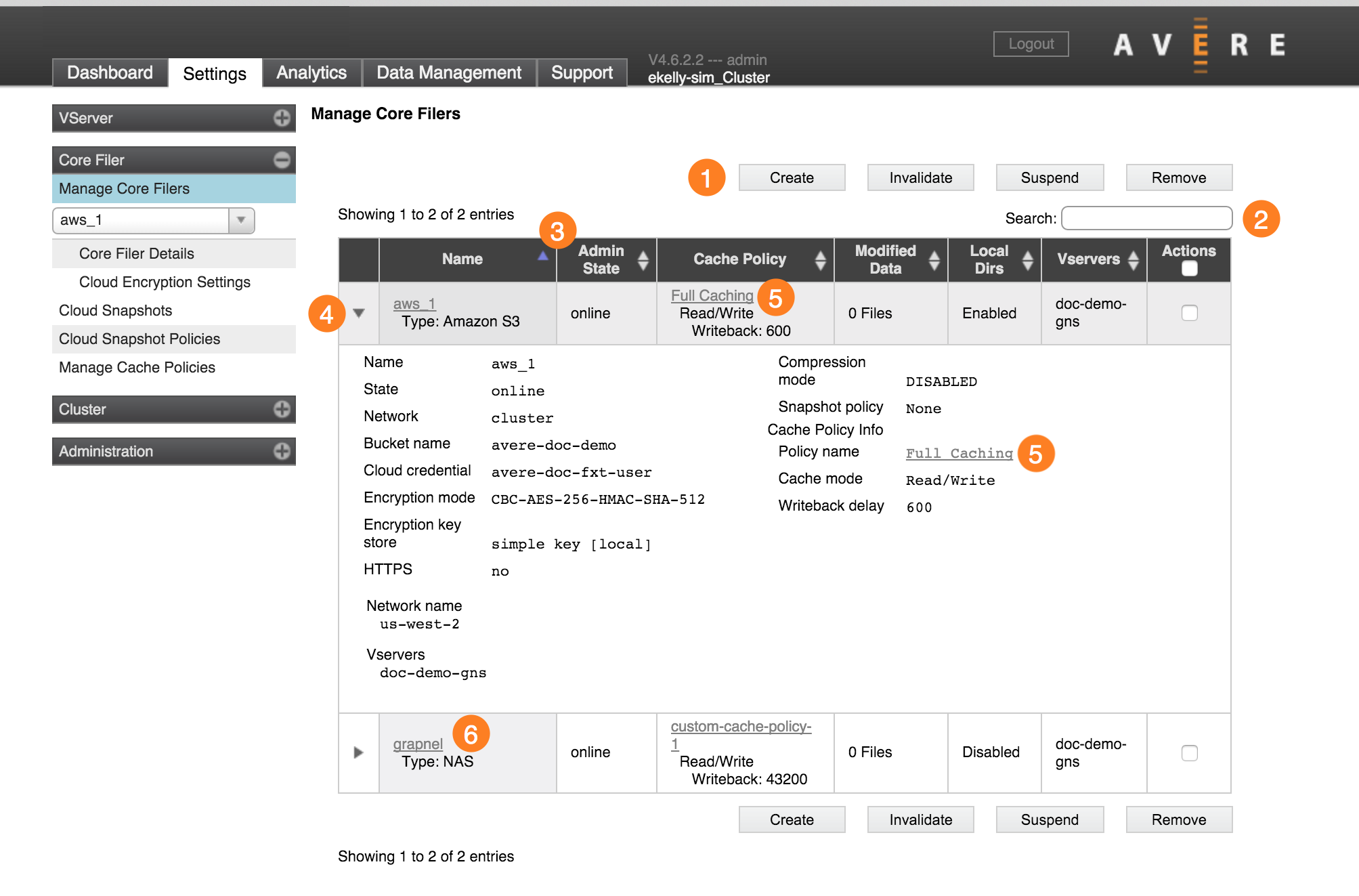 The Manage Core Filers settings page shows a list with all of the configured storage systems (core filers) for the cluster.
Filtering and Sorting the Core Filer List
Click the triangular control at the left of a core filer name (4) to show details for that storage system.
Use the Search field (2) to restrict the list to core filers that match a filter term (for example, a name, type, or setting name). Delete the search text to show all core filers.
The list can be sorted by column values - click the column heading, (3) to sort by that value.
Links to Additional Configuration Pages
Each core filer entry includes hyperlinks on the filer name and on the cache policy.
Click the name link (6) to go to the Core Filer Details page for that storage system.
Click the cache policy link (5) to go to the Manage Cache Policies page for that policy.