VServer > CIFS Shares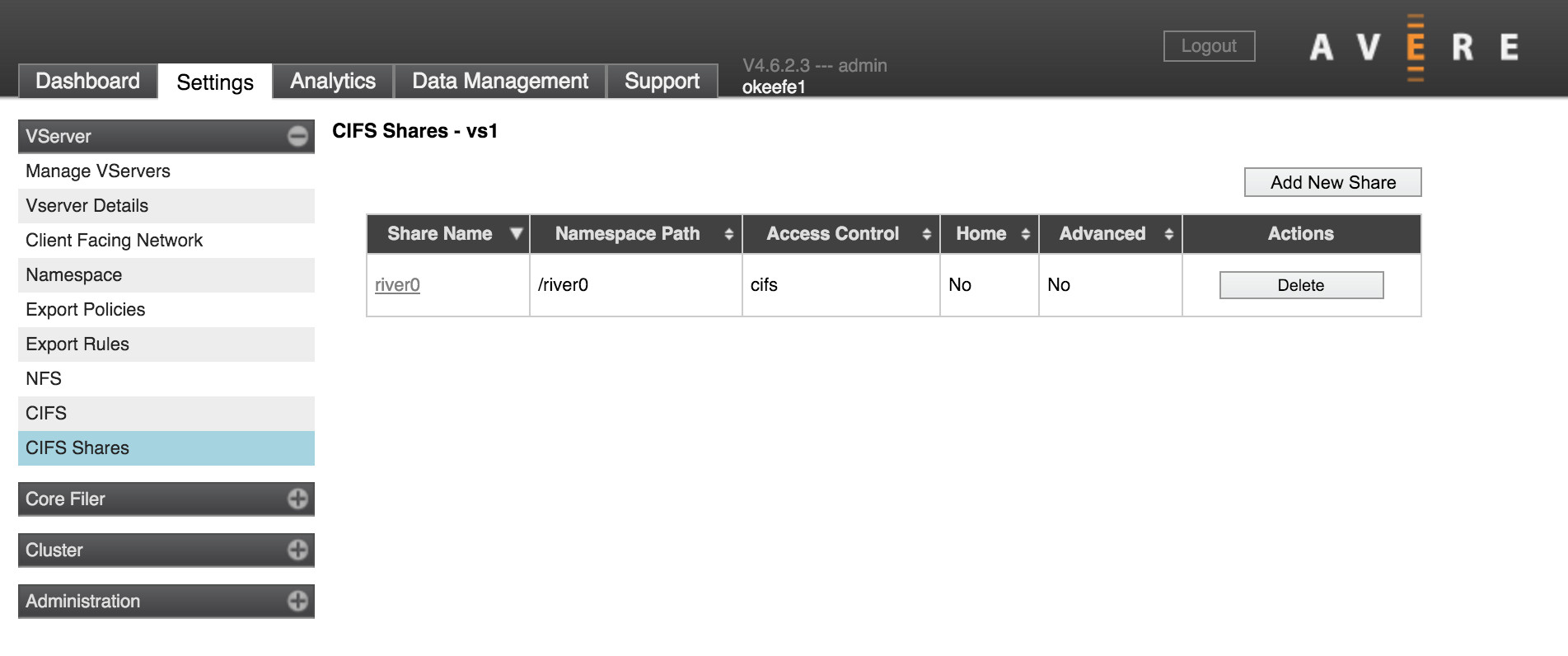 One of the final steps in configuring SMB access so that Windows clients can access data through the virtual server is to set up shares on the Avere cluster for communicating with core filers. These mappings are called SMB shares, or CIFS shares (for historical reasons - CIFS is an older version of SMB).
Avere Systems has tested up to 2000 SMB shares on one cluster.