VServer > Namespace
The Namespace settings page is used to configure junctions, which map the client-visible namespace to the back-end storage filesystem.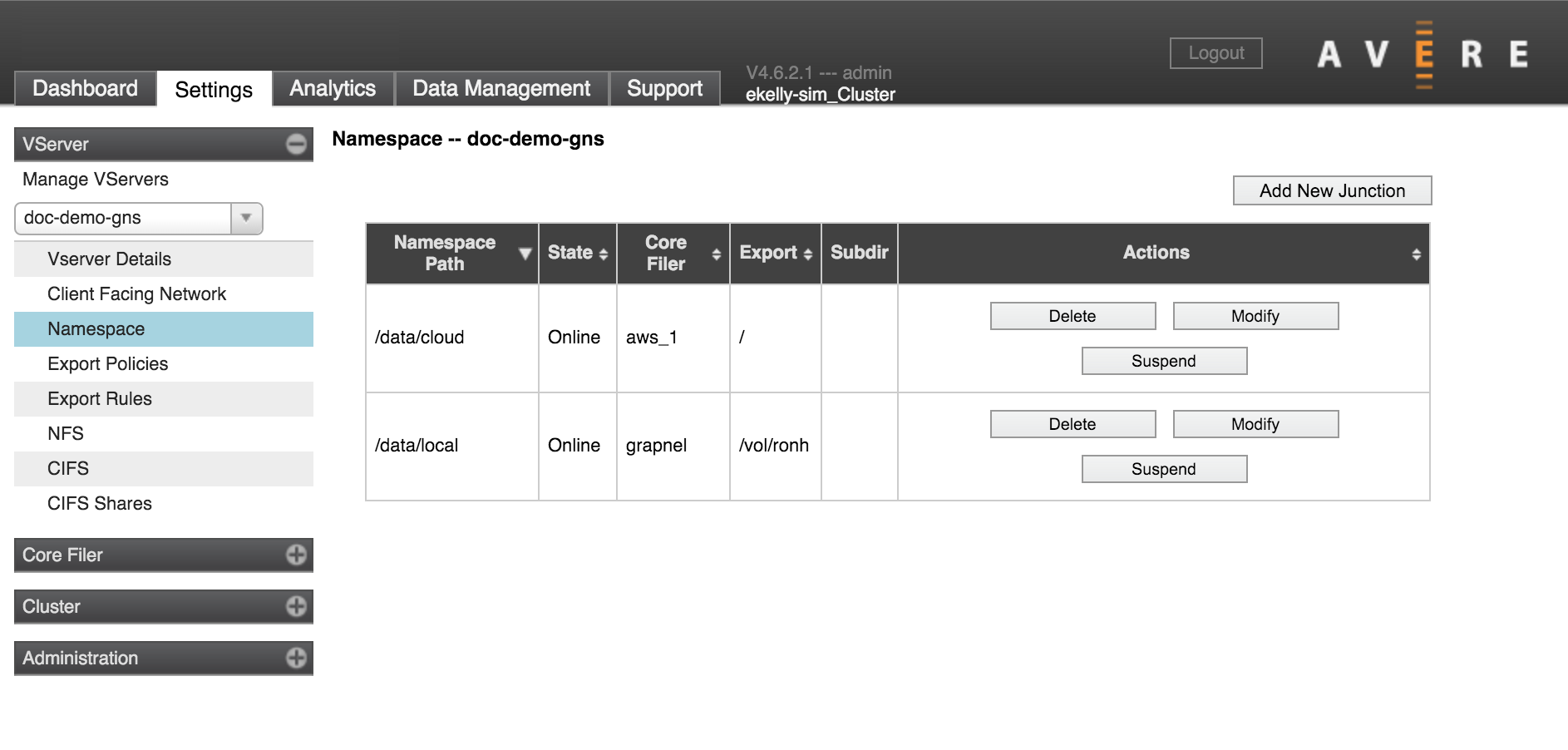 Junctions are part of creating a global namespace (GNS), sometimes called a pseudo-filesystem. Read Using a Global Namespace for information about designing your GNS and setting up the infrastructure necessary to support namespace mapping.
If your cluster has more than one vserver, use the selector in the sidebar to choose which vserver to show.
The table lists existing junctions for this vserver (1).

You can sort the table by any column heading (2).
From this page, you can:
Create a new junction (3)
Delete or suspend an existing junction (4)
Modify an existing junction (4)