Core Filer > Manage Cache Policies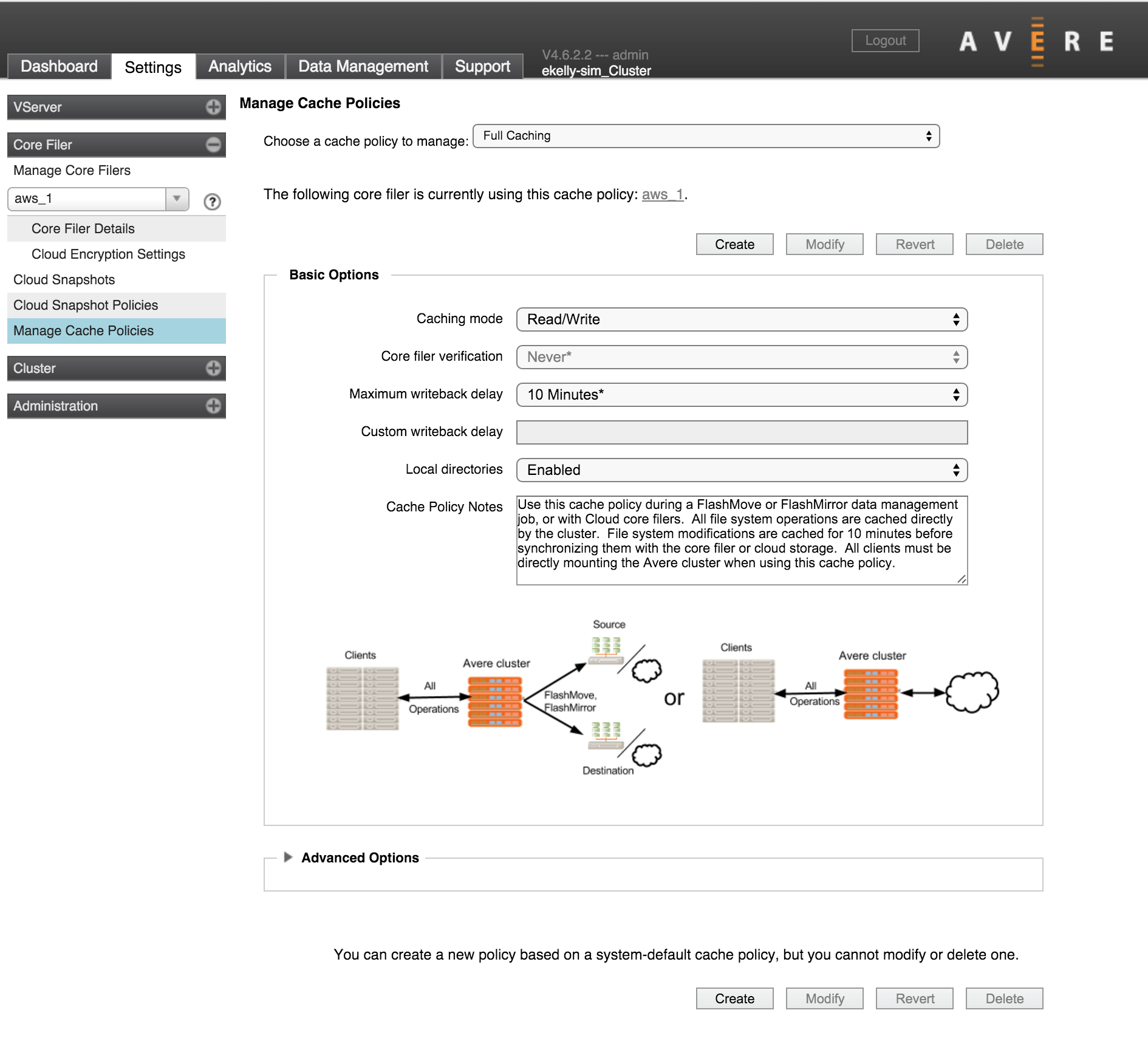 The Manage Cache Policies settings page allows you to see details for the preconfigured cache policies in the system and to create your own customized policies.
(Use the Core Filer Details settings page to apply a policy to a core filer.)
Cache policies are groups of settings that control how the Avere cluster retains data that has passed between a client and a core filer. Depending on the type of back-end storage and the needs of the system, you can set it to cache files that clients read; files that clients read and files that clients write; or neither. You can configure how frequently to check the cached file against the back-end version, and customize additional details.