Cluster > High Availability
The High Availability settings page is used to configure high availability (HA) for the cluster. HA is an optional feature, but using it is recommended to provide data protection and avoid service interruptions.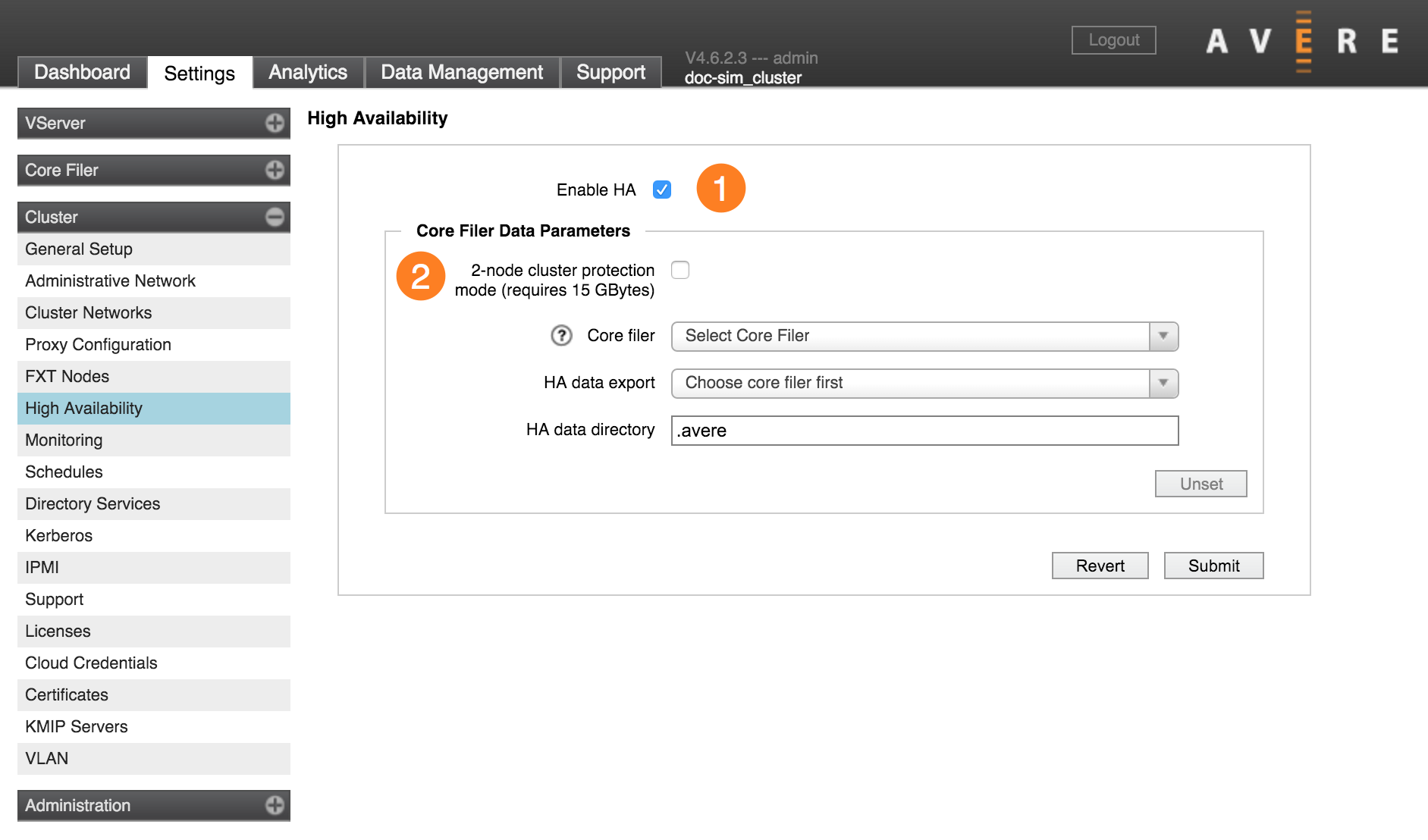 There are two major sections on the settings page. The HA checkbox (1) turns the basic high availability feature on or off. The Core Filer Data Parameters section (2) enables and configures an optional feature that stores backup cache changes on a core filer. These are described in more detail below.