VServer > Export Rules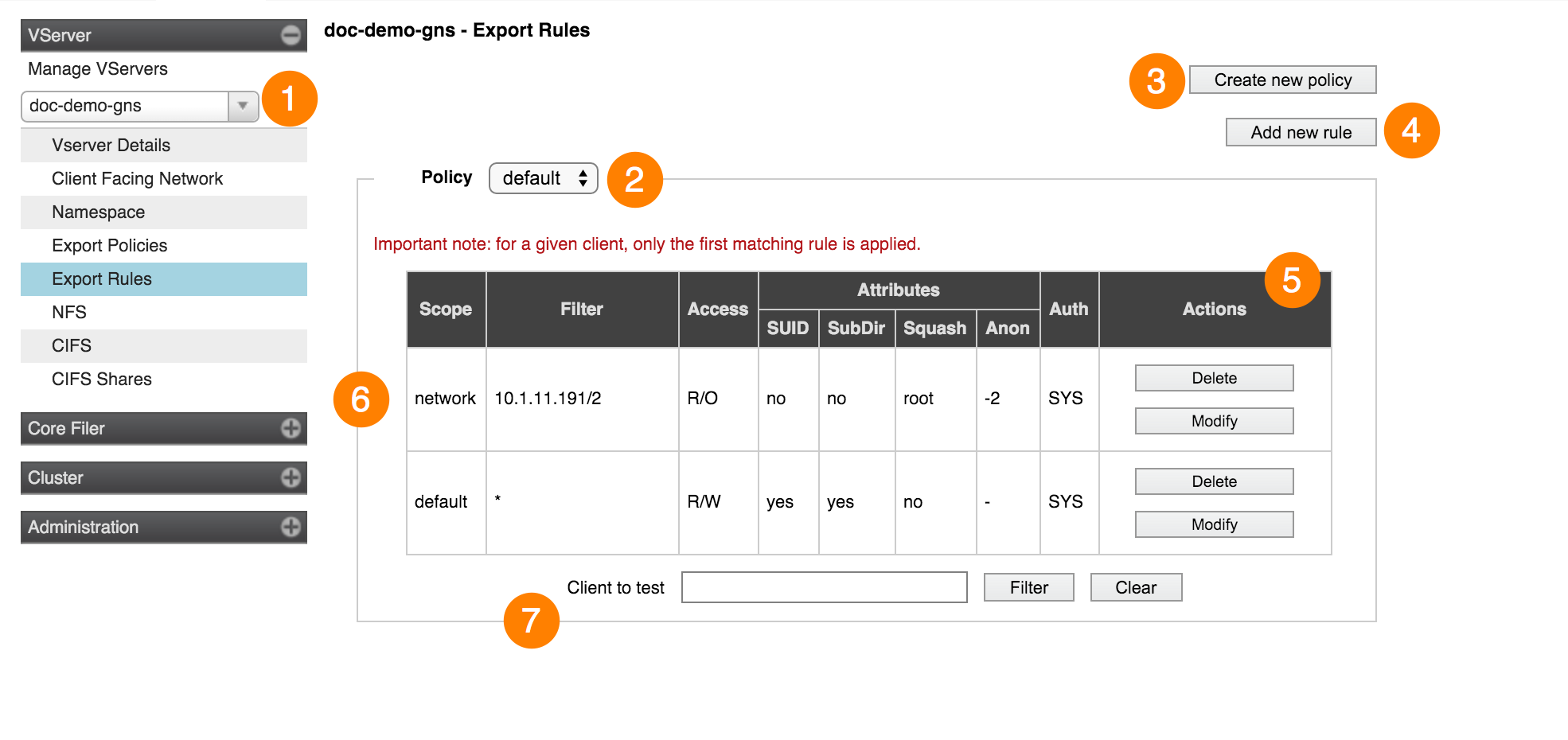 This page gives you the ability to customize and create new export policies, which control client access to core filer exports.
Export policies are made up of export rules, applied in order from top to bottom. The system automatically sorts rule by scope so that they will be applied in this order:
Host
Network
Netgroup
Default (no scope filter, matches all clients)
However, if you have multiple rules at one scope, the order might be significant.
If you have not modified the default export policy (named default), it provides full access to the exported filesystem.
If your cluster uses more than one vserver, you must configure export rules for each vserver separately; export rules and policies cannot be copied or moved between vservers.
Select a vserver by using the drop-down selector in the side menu (1) to show its policies.