VServer > Client Facing Network
The Client-Facing Network page has controls for configuring vserver IP address ranges and for assigning specific addresses to particular nodes.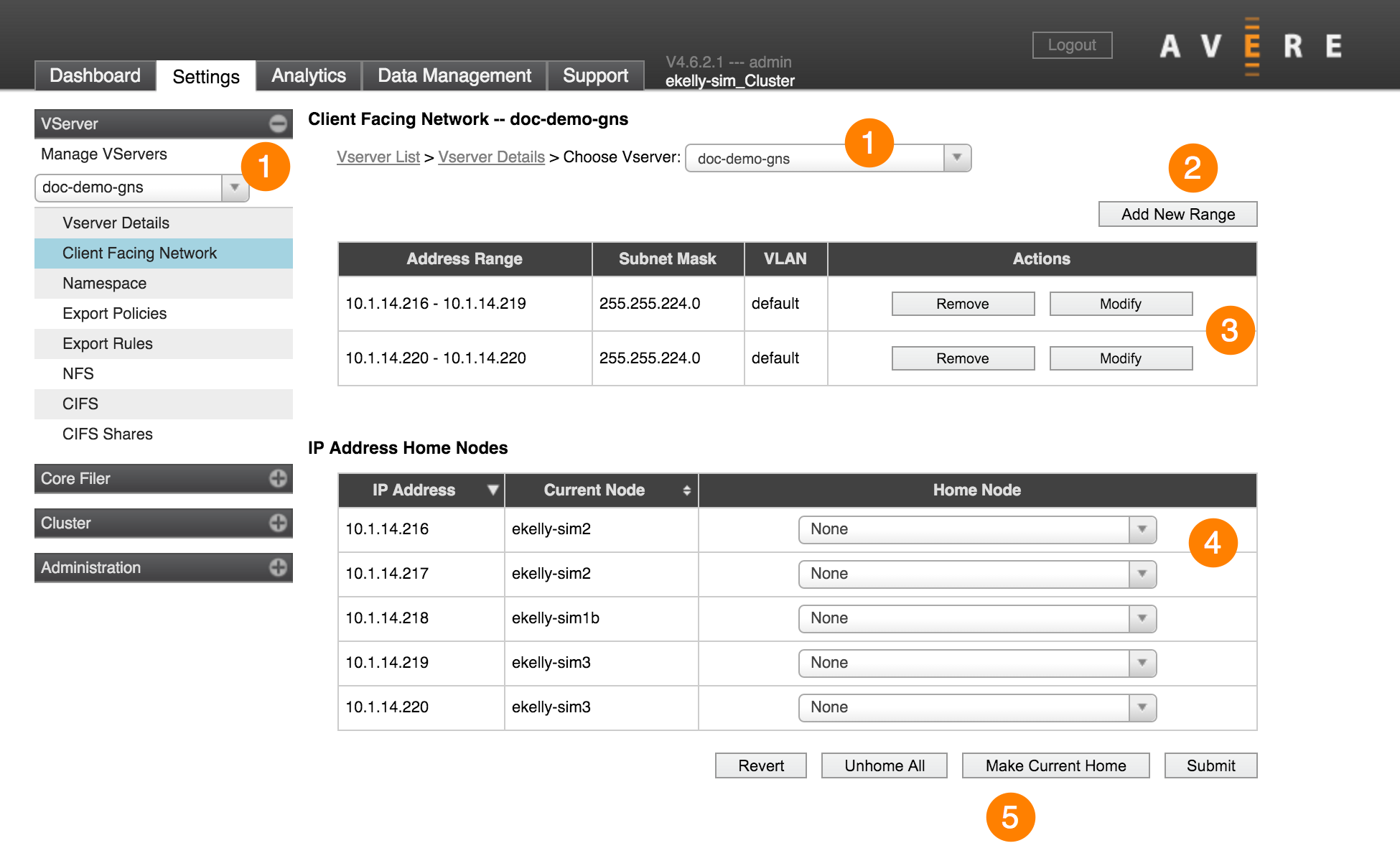 If you have more than one vserver, select the vserver that you want to configure by using the drop-down menu at the top of the page or in the sidebar (1).
The table at the top lists all IP address ranges assigned to the selected vserver.