Cluster > Support
The settings on the Support page manage the type of information your cluster keeps and provides to Avere Global Services if the cluster has a problem.
This page is used in conjunction with the Support tab to assist Avere Global Services in evaluating your system's status.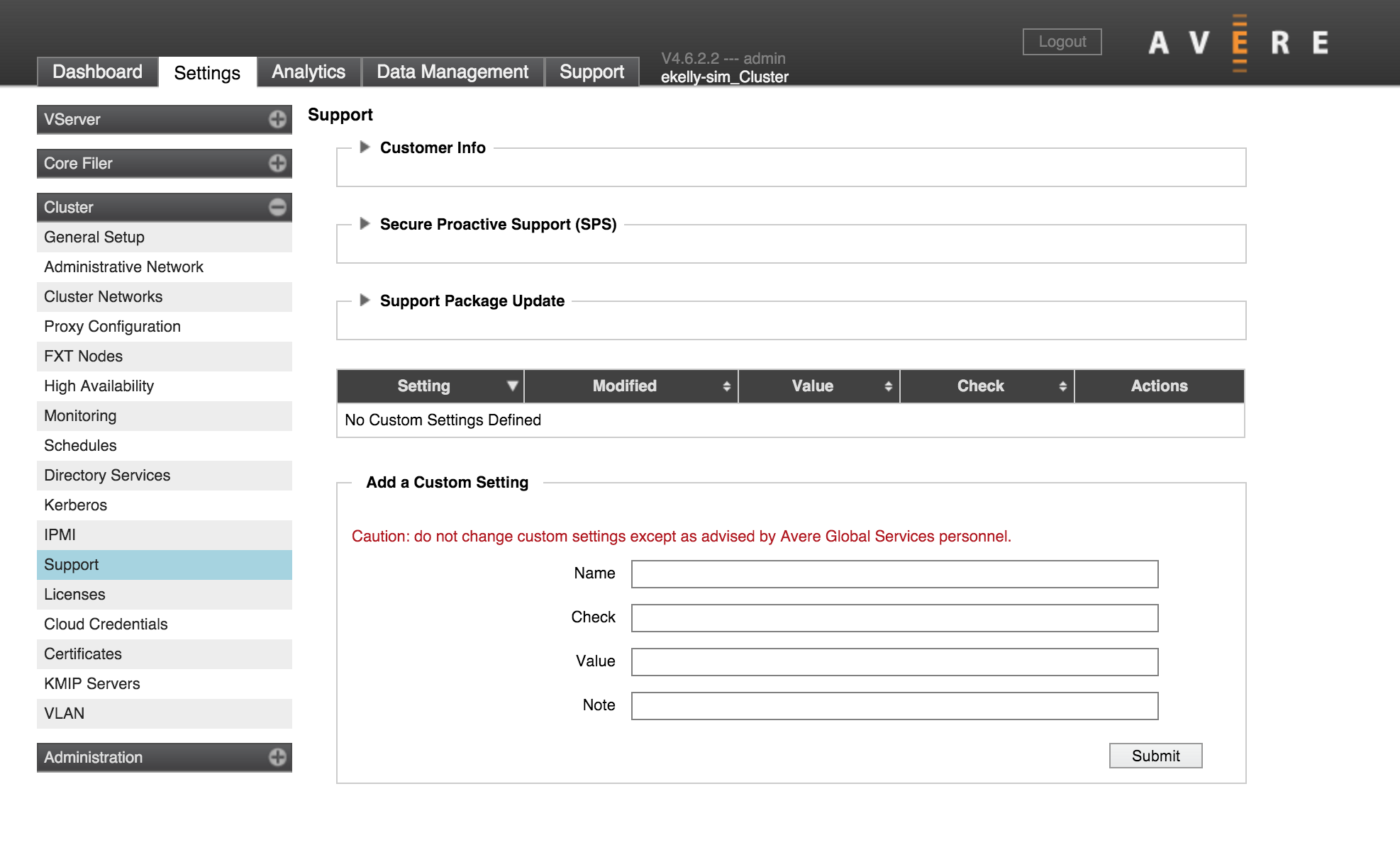 Keeping the settings on this page current can expedite troubleshooting and recovery if you need to contact Avere Global Services for support.
There are several sections on the page:
If a section is collapsed, click the triangular control next to the name to show the options.