Adding a New Core Filer - Cloud Core Filer
This section walks through the process of adding a new core filer to your vserver. This section is customized for core filers that use cloud storage on the back end; the process is different for a core filer that uses NAS storage. Read Adding a New Core Filer - NAS Core Filer for details.
Prerequisites for Adding a New Cloud Core Filer
Before starting to configure the cloud core filer on the cluster, make sure you have the following information.
The Add New Core Filer wizard guides you through the steps to define a new storage volume. Start the wizard by clicking the Create label from the Manage Core Filer page.
New Core Filer Wizard
Start the New Core Filer wizard from the Core Filer > Manage Core Filers settings page.
The options are different for the type of core filer - select Cloud to define a core filer that uses cloud storage.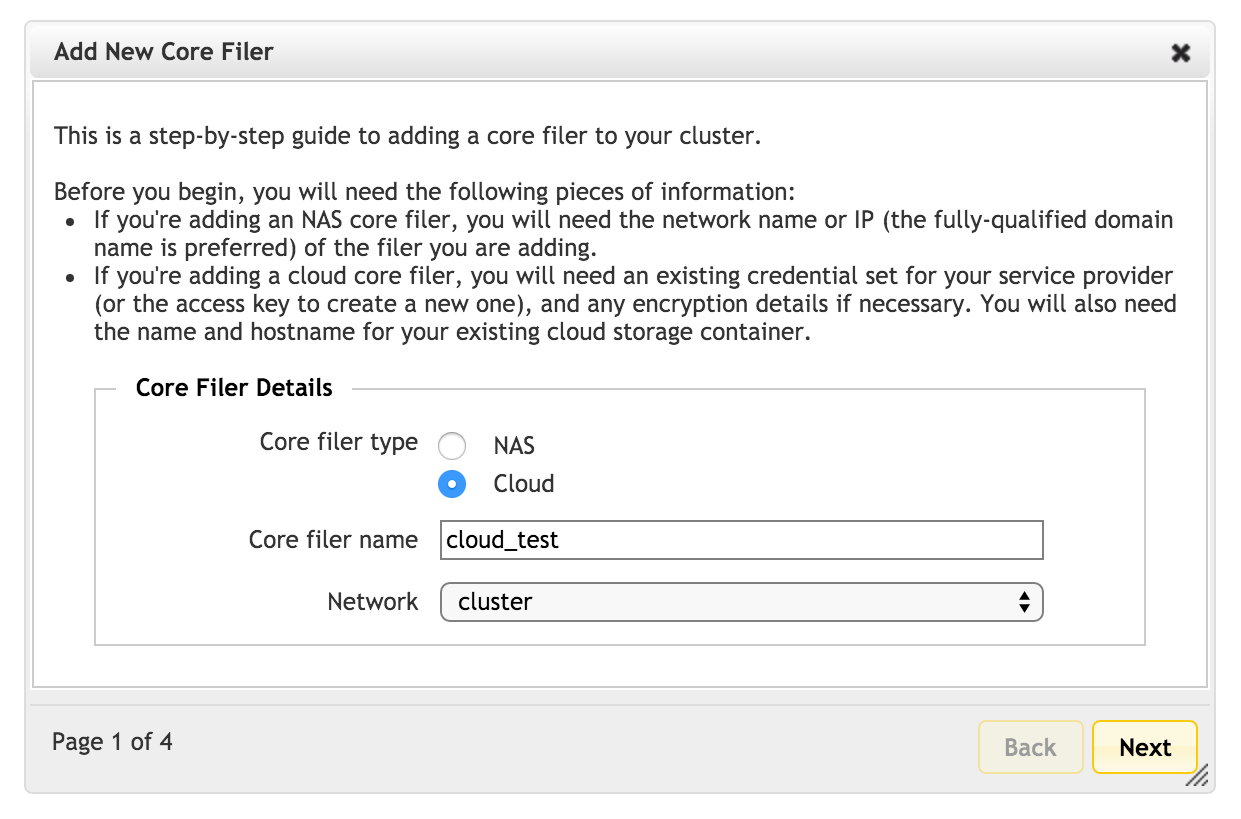 Fill in the required fields:
Core filer name - Set the user-visible name for this core filer.
Network - If your cluster has more than one network, select the network that this core filer will use to communicate with the cluster.
Click Next to continue.