September 2017 App Service Update
Byron Tardif
---
Support for Azure Managed Service Identity (MSI)
Managed Service Identity (MSI)
let you assign your azure resources an automatically managed identity that can be used to access other Azure and Azure Active Directory managed resources without ever exposing credentials in code.
Learn how to leverage MSI with App Service and Azure Functions
.
Performance improvements for Azure Functions UX
We have shipped a few behind the scenes improvement to the Azure Functions UX that improves performance up to 40% in some instances. This should result in snappier navigation and more responsive interactions.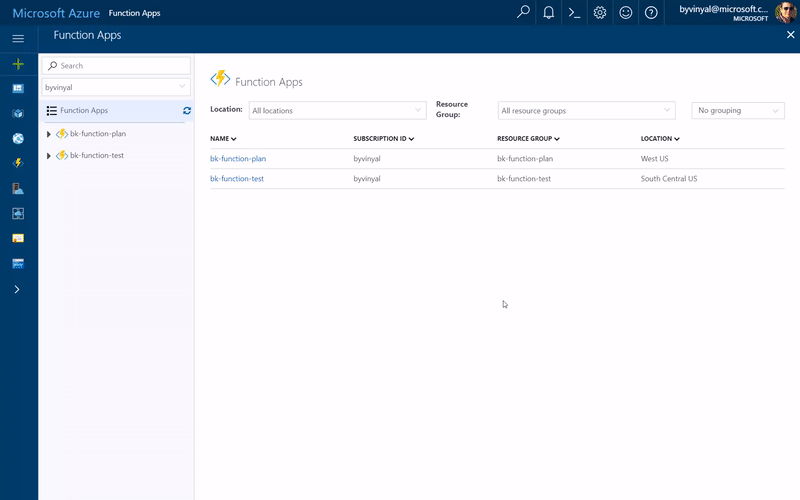 If you have any questions about any of this features or App Service in general be sure to check our forums in
MSDN
and
Stack Overflow
. For any feature requests or ideas check out our
User Voice