Function Proxies adds Mock APIs to the Portal
Alex Karcher
---
I'm very happy to announce mock API and HTTP request/response overrides in the Azure functions portal. This feature allows a function proxy to return sample data through a mock API, enabling development against a functions API endpoint without writing any code. Request/response overrides allows API data to be transformed in flight, enabling new API schemas to be supported without modifying a backend API. This functionality mirrors the existing request/response overrides and mocks
previ
ously only accessible through proxies.json 
Examples
The following example shows a mock API that mimics the "hello serverless" example. The example returns a static response while also inserting text from a request parameter.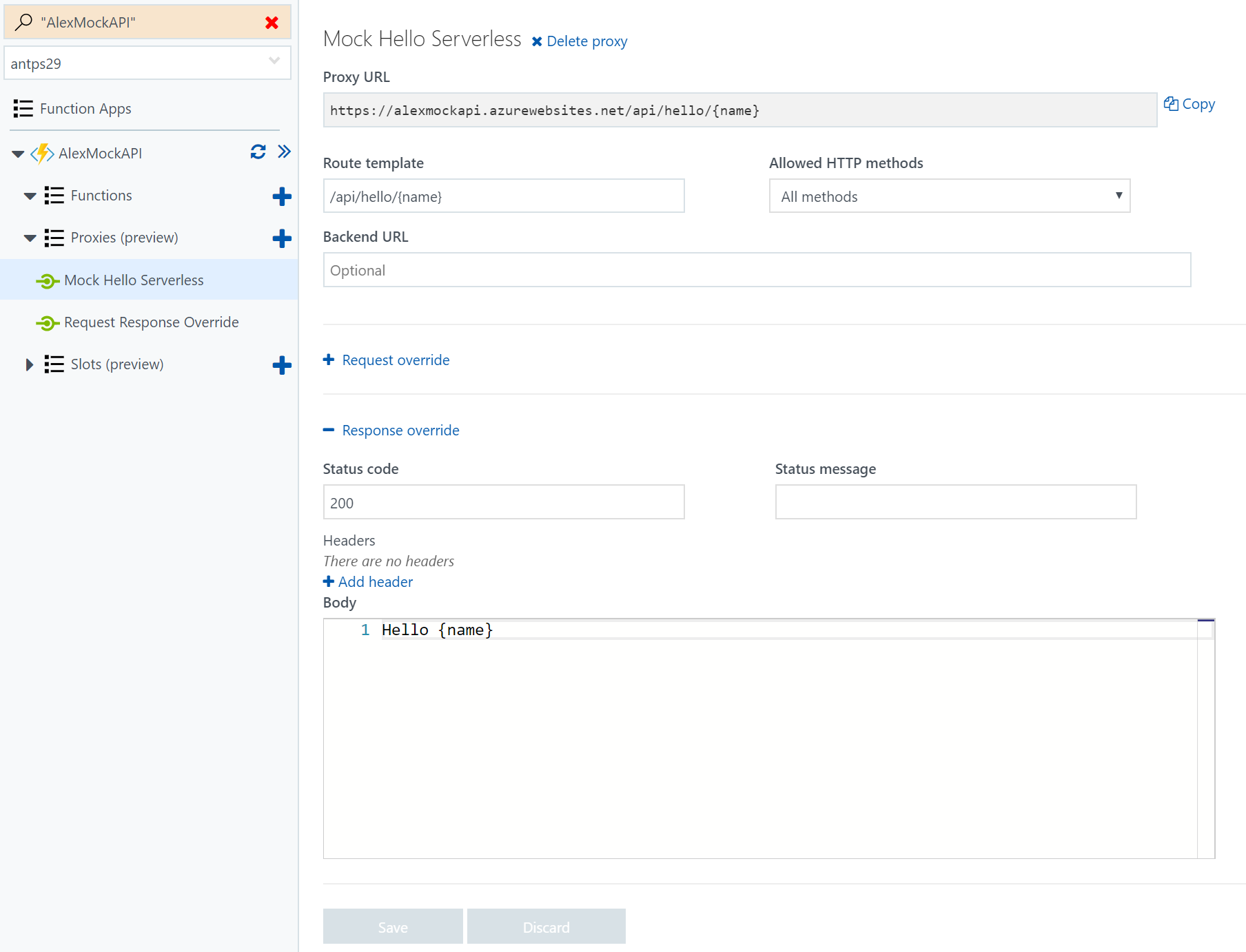 The next example performs a transform on requests as they're sent to jsonplaceholder.typicode.com. It changes all HTTP verbs to HTTP GET, and appends the request's verb to the response header.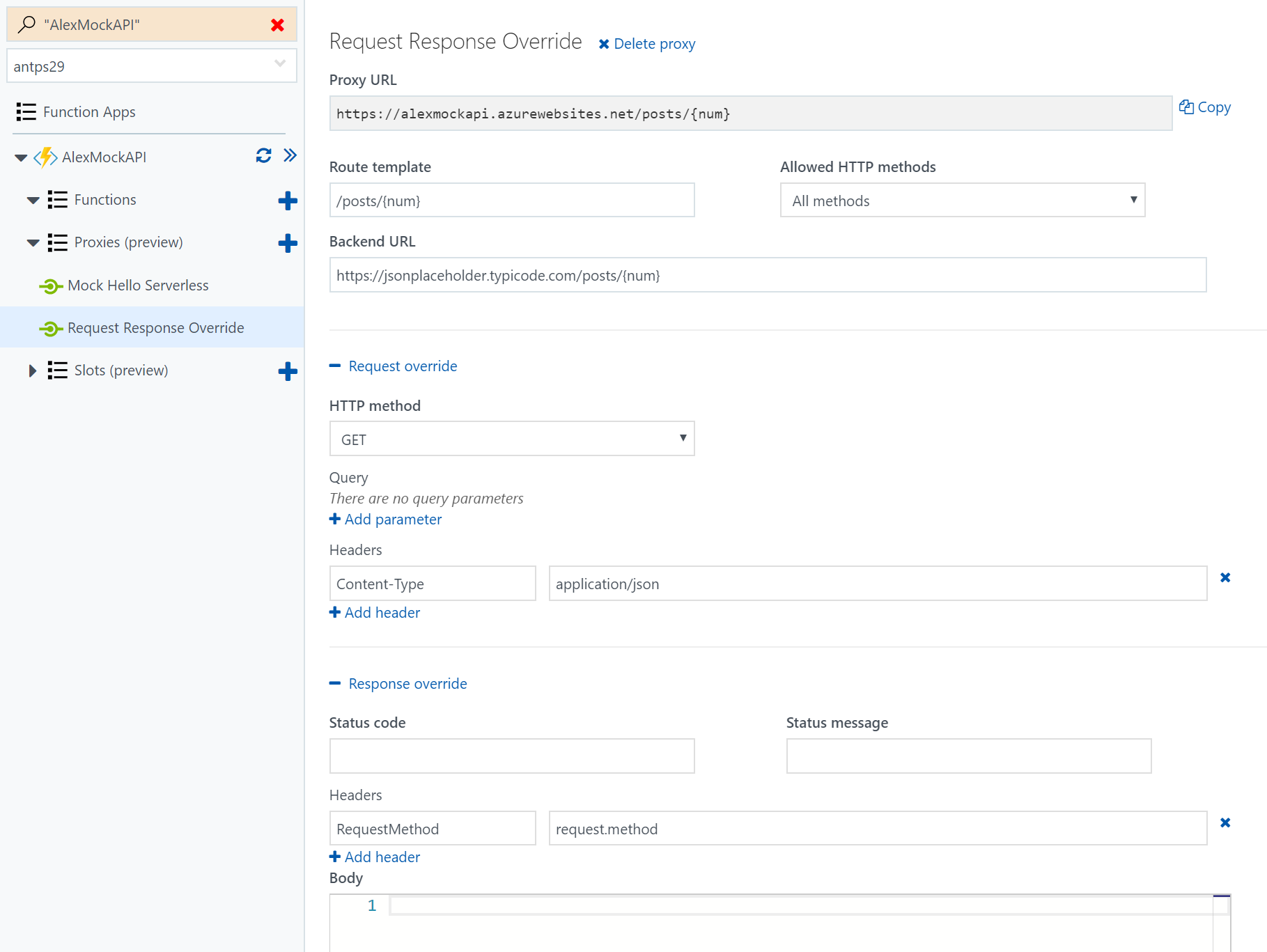 Learn more
We've seen a great response to the proxies preview and we're excited to continue releasing updates
For more product news, follow

 

@AzureFunctions.
To report bugs or file feature requests, please open an issue on the

 

Azure-Functions

 

GitHub repo. Please include "Proxies" in the issue title.
For technical questions, please post on the

 

MSDN forums

 

or

 

StackOverflow. The entire Functions engineering team monitors these questions, so you're sure to get an expert answer.