Announcing Try App Service Web App on Linux (Containers)
Apurva Joshi (AJ)
---
Web App on Linux
is now available for
Try App Service
. You can now create free trial Web App running on Linux App Service without credit card. All you need is an MSA account.
App Service Web App on Linux
(Preview) enables developers to run their cloud apps natively on Docker Containers for Linux. It makes it easier to migrate existing apps hosted and optimized for the Linux platform into Azure App Service. Furthermore, with custom Docker Container support, developers can implement applications in many programming languages and stacks while taking advantage of Docker tooling as well as the industry leading PaaS capabilities of Azure App Service.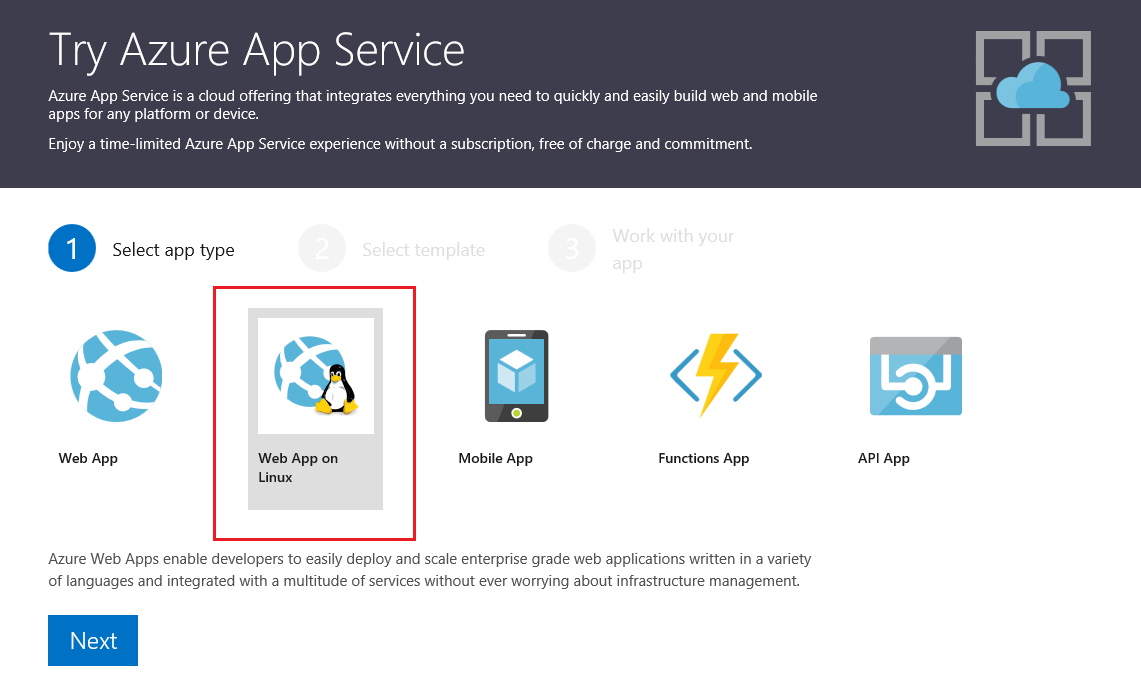 Templates
With the initial release, there are two templates available for Web App on Linux.
NodeJS Web App on Linux
PHP Web App on Linux
These templates deploys a container with respective runtime, where you can choose to deploy your NodeJS or PHP Web App and give Web App on Linux a try using your MSA account. Once your trial Web App is created, you can simply manage it using Azure Portal by clicking on "Manage in Azure Portal" option or
using CLI option
.
Once you are logged into the portal it gives you full access to Azure App Service Web App on Linux, where you can test out all the features like slots, SSH, Auto Scale as well as bringing your own container.
Your trial Web App will expire in 30 minutes, but you can sign up for 30 day free trial.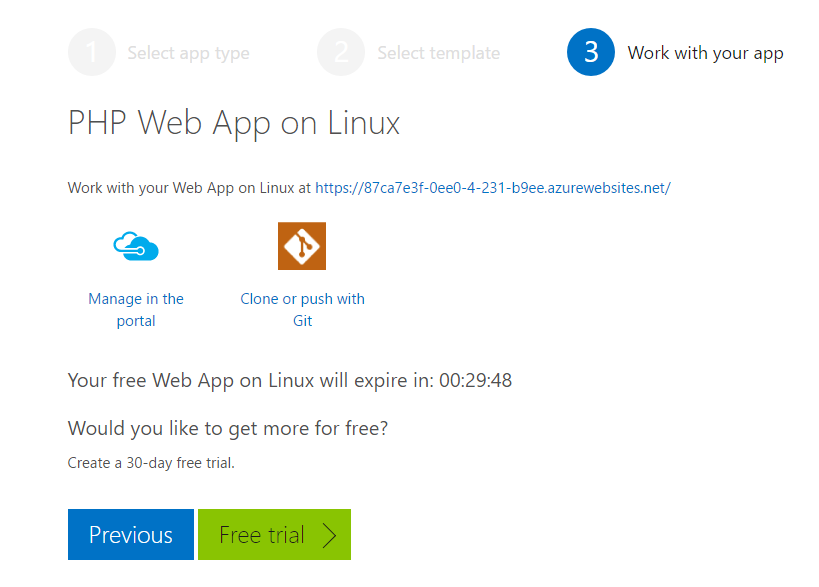 Click Here to Get Started