---
Welcome to Day 15 of #30DaysOfServerless!
This post marks the midpoint of our Serverless on Azure journey! Our Week 2 Roadmap showcased two key technologies - Azure Container Apps (ACA) and Dapr - for building serverless microservices. We'll also look at what happened elsewhere in #ServerlessSeptember, then set the stage for our next week's focus: Serverless Integrations.
Ready? Let's Go!
---
What We'll Cover​
ICYMI: This Week on #ServerlessSeptember
Recap: Microservices, Azure Container Apps & Dapr
Coming Next: Serverless Integrations
Exercise: Take the Cloud Skills Challenge
Resources: For self-study!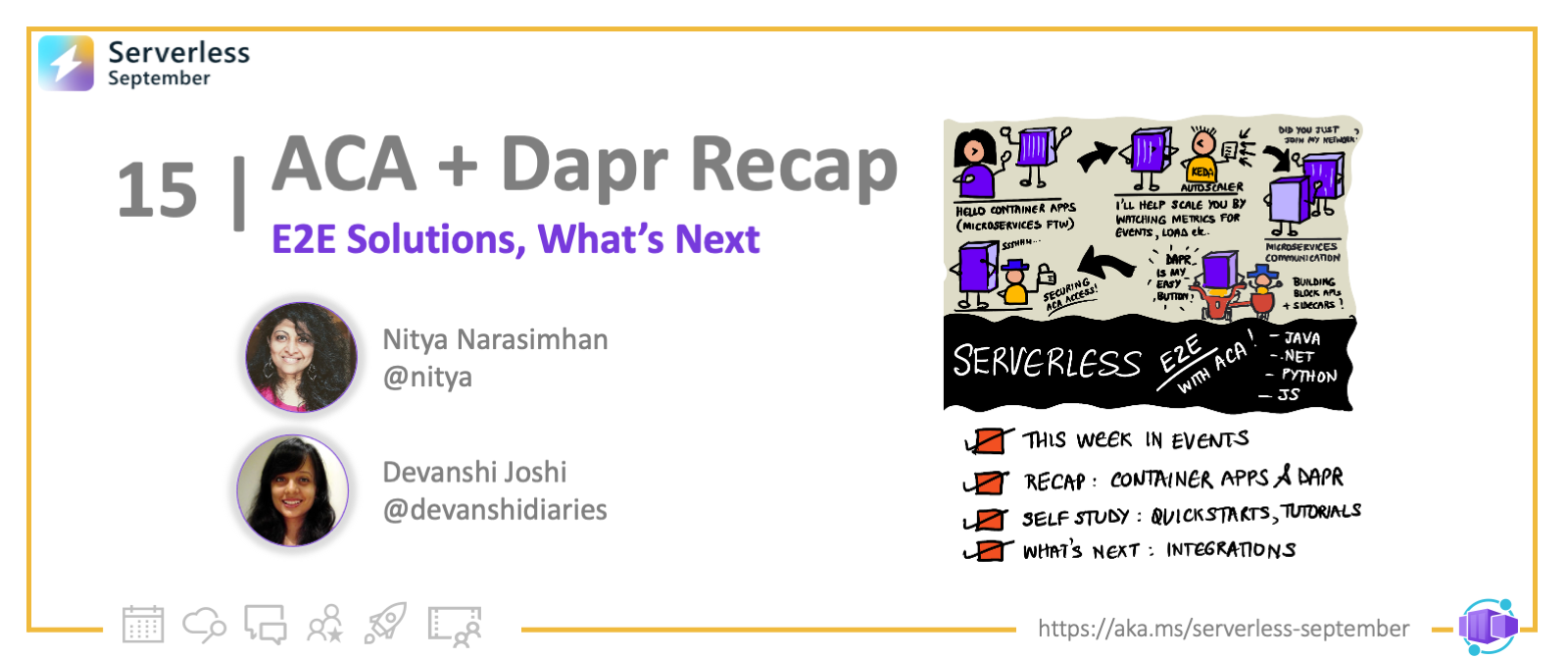 This Week In Events​
We had a number of activities happen this week - here's a quick summary:
This Week in #30Days​
In our #30Days series we focused on Azure Container Apps and Dapr.
Here's a visual recap: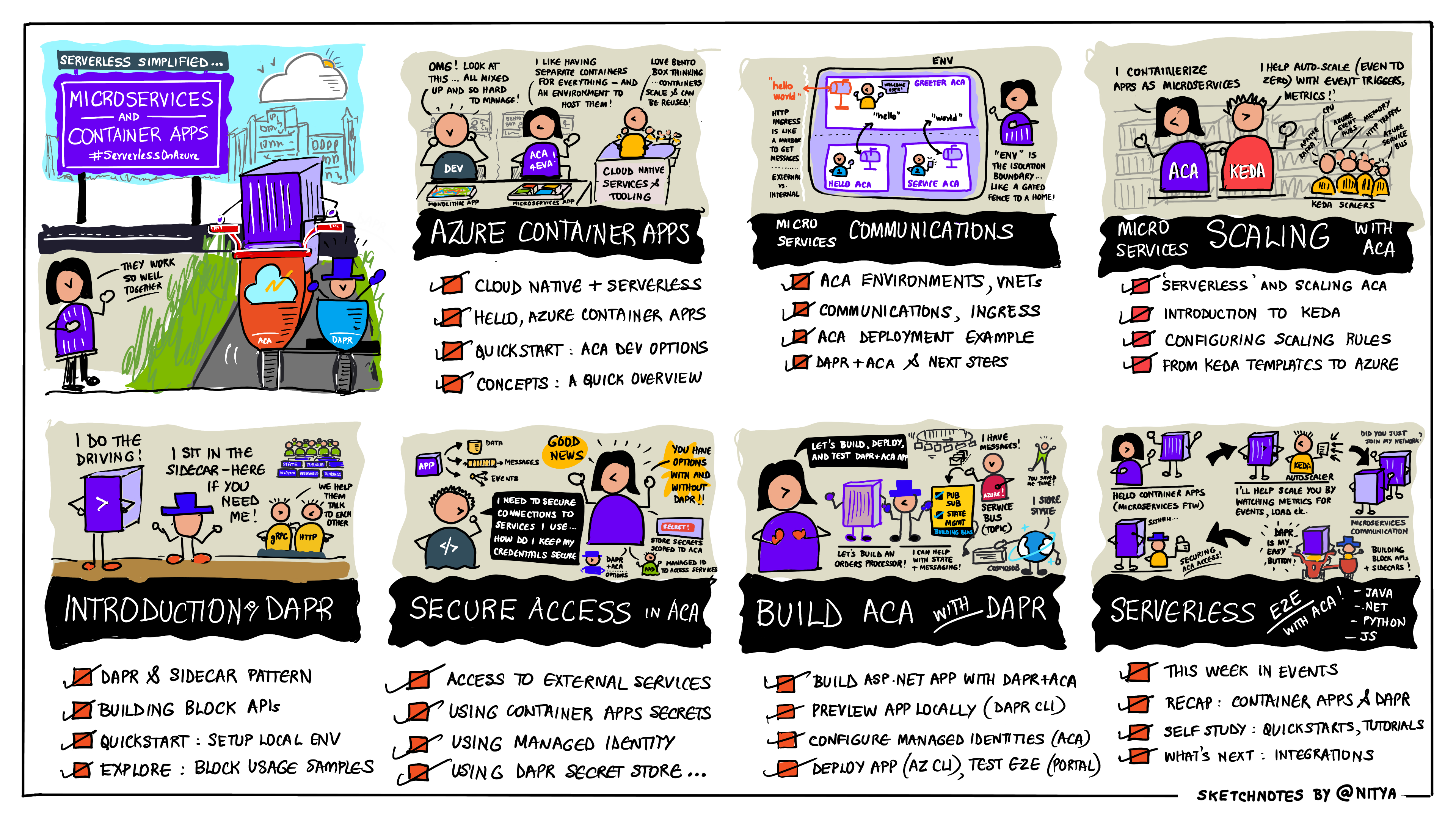 Self Study: Code Samples & Tutorials​
There's no better way to get familiar with the concepts, than to dive in and play with code samples and hands-on tutorials. Here are 4 resources to bookmark and try out:
What's Next: Serverless Integrations!​
So far we've talked about core technologies (Azure Functions, Azure Container Apps, Dapr) that provide foundational support for your serverless solution. Next, we'll look at Serverless Integrations - specifically at technologies like Azure Logic Apps and Azure Event Grid that automate workflows and create seamless end-to-end solutions that integrate other Azure services in serverless-friendly ways.
Take the Challenge!​
The Cloud Skills Challenge is still going on, and we've already had hundreds of participants join and complete the learning modules to skill up on Serverless.
There's still time to join and get yourself on the leaderboard. Get familiar with Azure Functions, SignalR, Logic Apps, Azure SQL and more - in serverless contexts!!
---