Welcome to the Azure SaaS Dev Kit!
Software as a Service (SaaS) doesn't need to be complex and time consuming.
The Azure SaaS Development Kit is a deployable reference implementation of pre-built modules designed to help you launch your SaaS offering faster:
Usage Options
How you use the dev kit is up to you, here are some ideas to get you started:
This is not a one-size-fits-all solution. Use as little or as much as you like. It is designed to be both a modular deployable reference implementation and also a reference architecture. You are free to use and change the code contained within this project in any way you'd like (following the terms of the license)):
Modular Architecture
This kit uses a microservices architecture so that each module is self-contained and can be used independently.
The Azure SaaS Dev Kit uses a fully multitenant deployment. Multitenancy is a complex topic with many facets, and there is no one size fits all approach.

Read more about multitenant architectures considerations and approaches at https://aka.ms/multitenancy.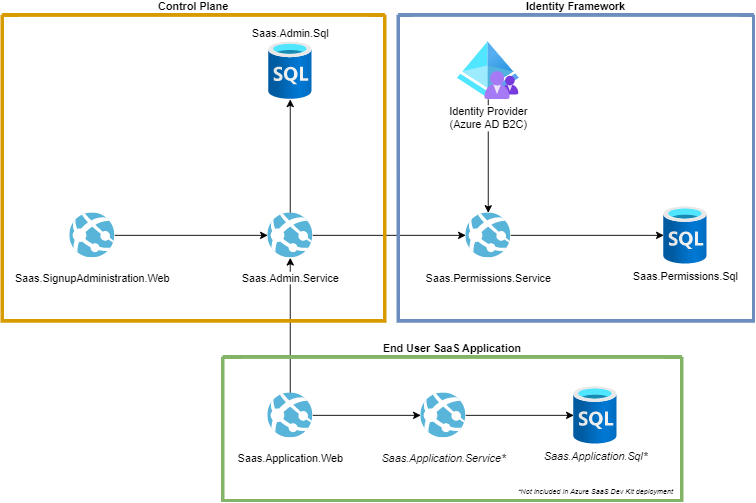 Ready to get started?
Check out the quick start page.
Additional Recommended Resources
---
Getting Started with the Azure SaaS Dev Kit