Viewing System Performance¶
The graph in the center of the Dashboard page gives a visual overview of the Avere cluster's performance.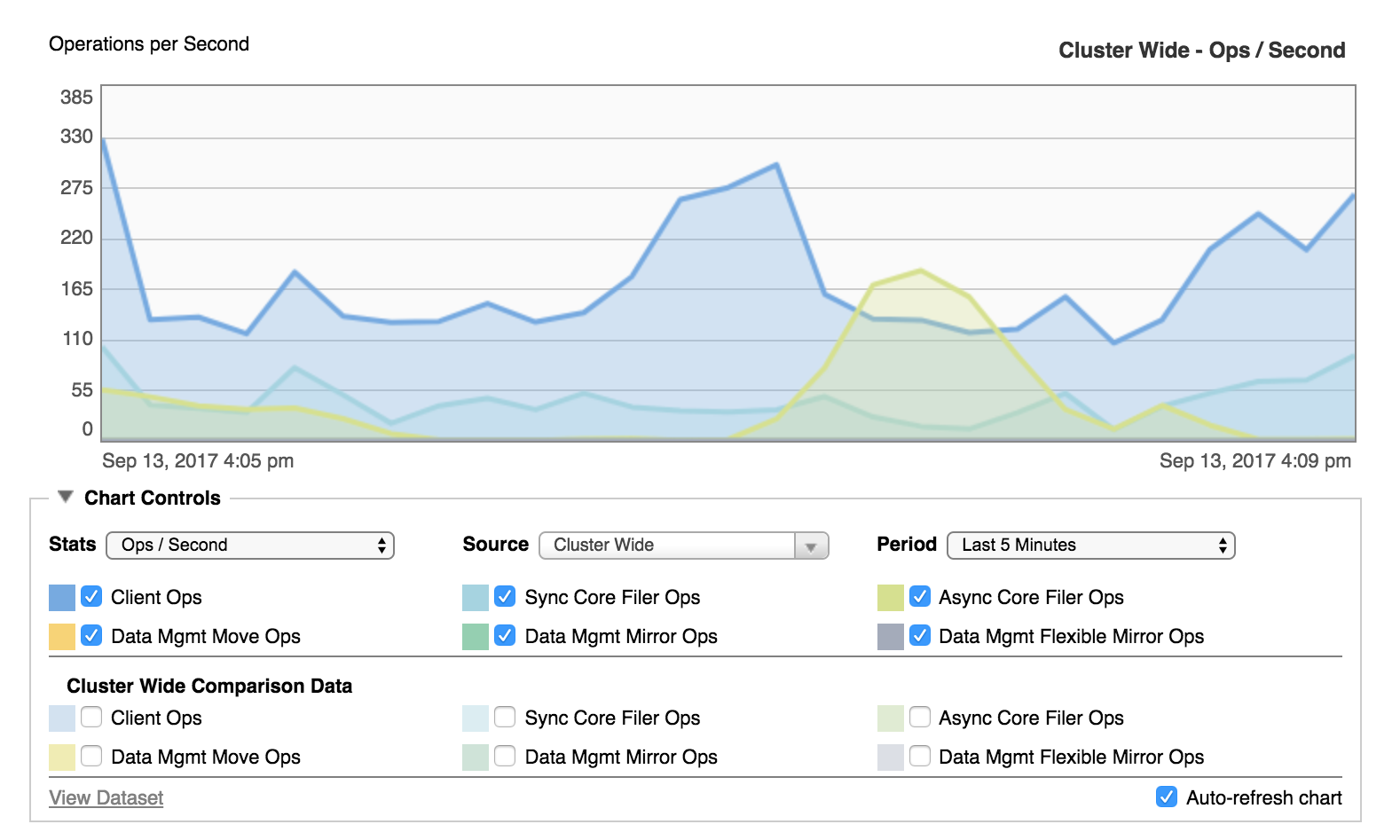 The screenshot above shows a performance graph with its default settings. You can change the settings to focus on what you want to see.
Chart controls are hidden by default; click the triangular control at the left of the Chart Controls label to open this panel.
The controls give you the following options for customizing the visualization:
There also is a link to view a CSV version of the data on the graph.