Monitoring Conditions and Alerts¶
Conditions and alerts are displayed in the Avere Control Panel dashboard. These notifications give information about unusual behavior in the cluster. They include a description of the situation, the severity of the issue (if applicable), and can include suggestions for how to resolve the situation.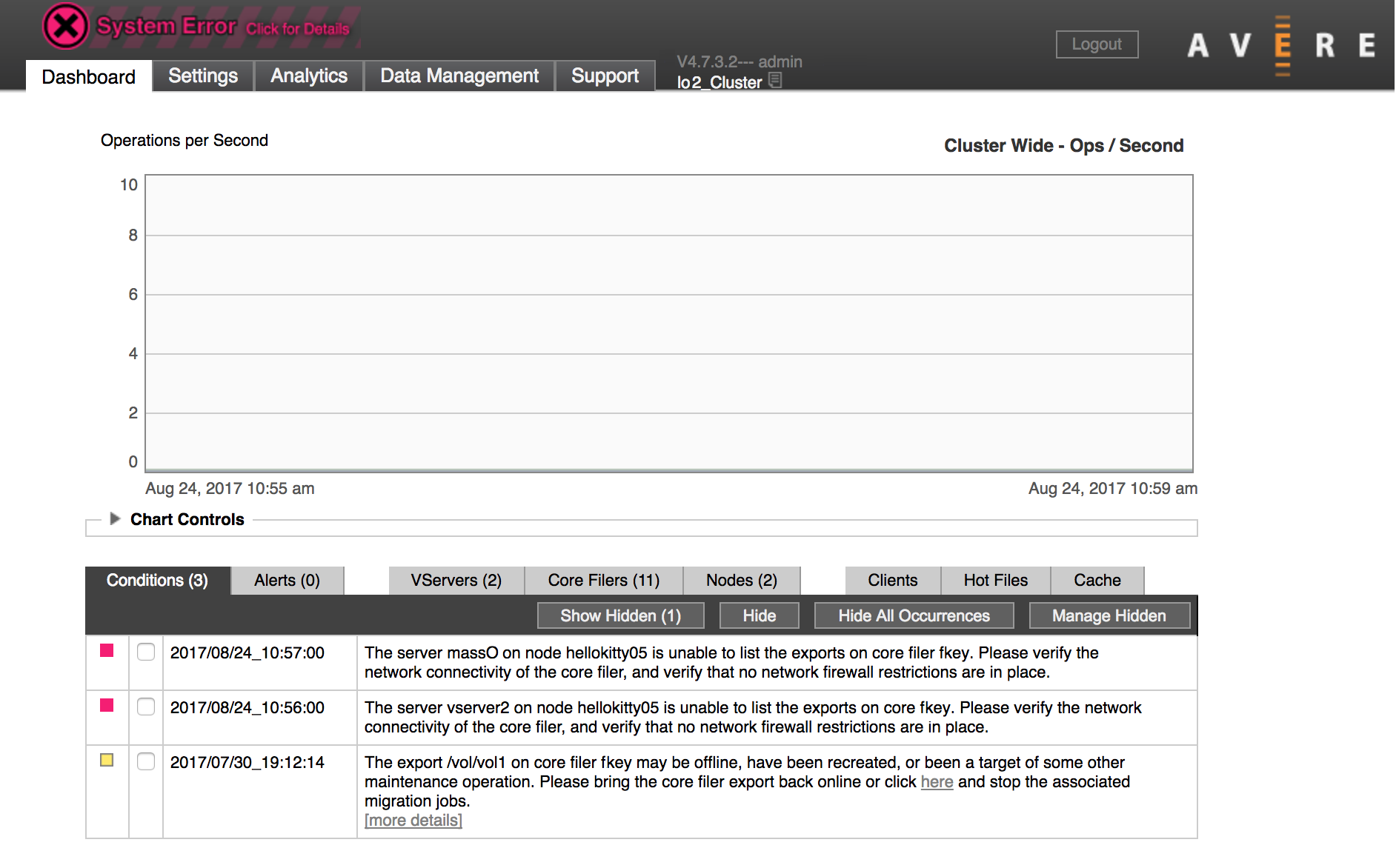 The status table at the bottom of the dashboard page includes a tab labeled Conditions and a tab labeled Alerts. The tab header also shows the number of active notifications of that type.
Within each tab, the newest notification is displayed at the top, followed by any others in reverse chronological order.