Welcome to the Kick-off Post for #30DaysOfCloudNative - one of the core initiatives within #CloudNativeNewYear! Over the next four weeks, join us as we take you from fundamentals to functional usage of Cloud-native technologies, one blog post at a time! Read on to learn a little bit about this initiative and what you can expect to learn from this journey!
What We'll Cover​
---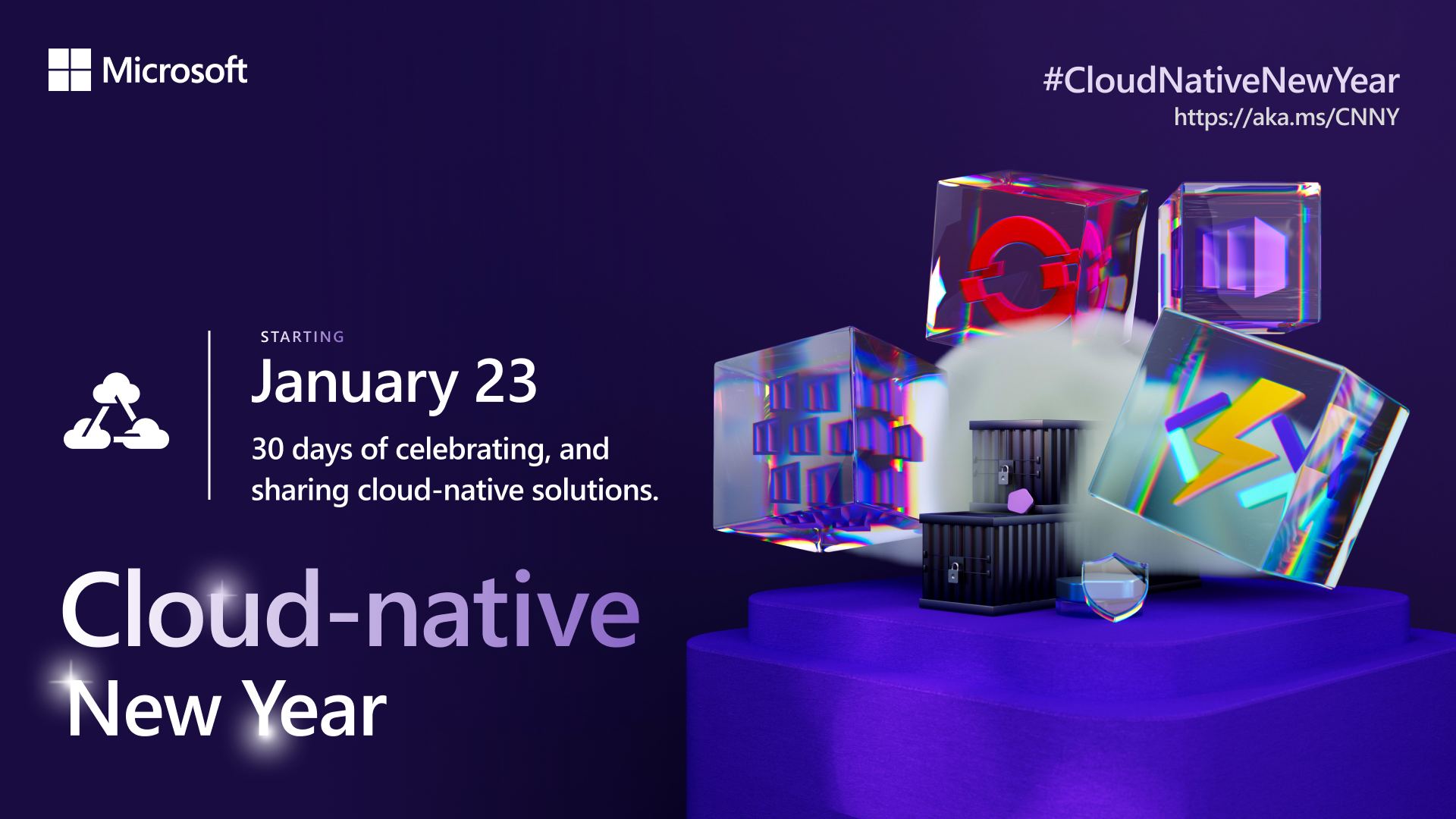 Welcome to Week 01 of 🥳 #CloudNativeNewYear ! Today, we kick off a full month of content and activities to skill you up on all things Cloud-native on Azure with content, events, and community interactions! Read on to learn about what we have planned!
---
Explore our initiatives​
We have a number of initiatives planned for the month to help you learn and skill up on relevant technologies. Click on the links to visit the relevant pages for each.
We'll go into more details about #30DaysOfCloudNative in this post - don't forget to subscribe to the blog to get daily posts delivered directly to your preferred feed reader!
---
Register for events!​
What are 3 things you can do today, to jumpstart your learning journey?
Register for live Q&A sessions (free, online)
Register for the Cloud Skills Challenge - 30 days to complete it!
---
#30DaysOfCloudNative​
#30DaysOfCloudNative is a month-long series of daily blog posts grouped into 4 themed weeks - taking you from core concepts to end-to-end solution examples in 30 days. Each article will be short (5-8 mins reading time) and provide exercises and resources to help you reinforce learnings and take next steps.
This series focuses on the Cloud-native On Azure learning journey in four stages, each building on the previous week to help you skill up in a beginner-friendly way: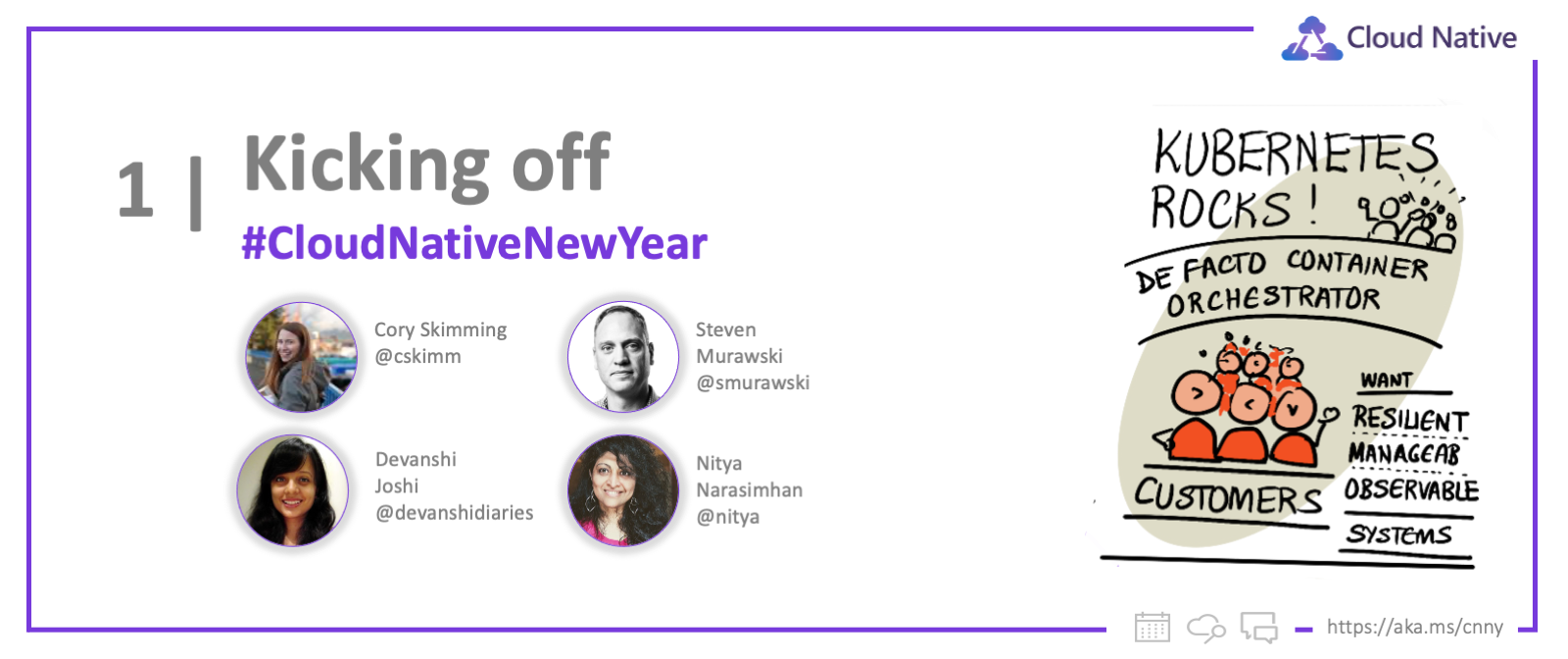 We have a tentative weekly-themed roadmap for the topics we hope to cover and will keep this updated as we go with links to actual articles as they get published.
Week 1: FOCUS ON CLOUD-NATIVE FUNDAMENTALS
Here's a sneak peek at the week 1 schedule. We'll start with a broad review of cloud-native fundamentals and walkthrough the core concepts of microservices, containers and Kubernetes.
Jan 23: Learn Core Concepts for Cloud-native
Jan 24: Container 101
Jan 25: Adopting Microservices with Kubernetes
Jan 26: Kubernetes 101
Jan 27: Exploring your Cloud Native Options
---
Let's Get Started!​
Now you know everything! We hope you are as excited as we are to dive into a full month of active learning and doing! Don't forget to subscribe for updates in your favorite feed reader! And look out for our first Cloud-native Fundamentals post on January 23rd!
---