Additional Topics - Architecture Design Session
In this section we provide you with a template architecture diagram for your apim baseline architecture. We recommend you take the time and answer the following questions:
What type of apis are you onboarding to Azure Apim?
What deployment model works for you(no vnet, internal, external)?
What tier of apim is the right for you?
What security will you add to your apis?
What products are we going to define?
What teams and processess need to be in place to manage the Azure Apim?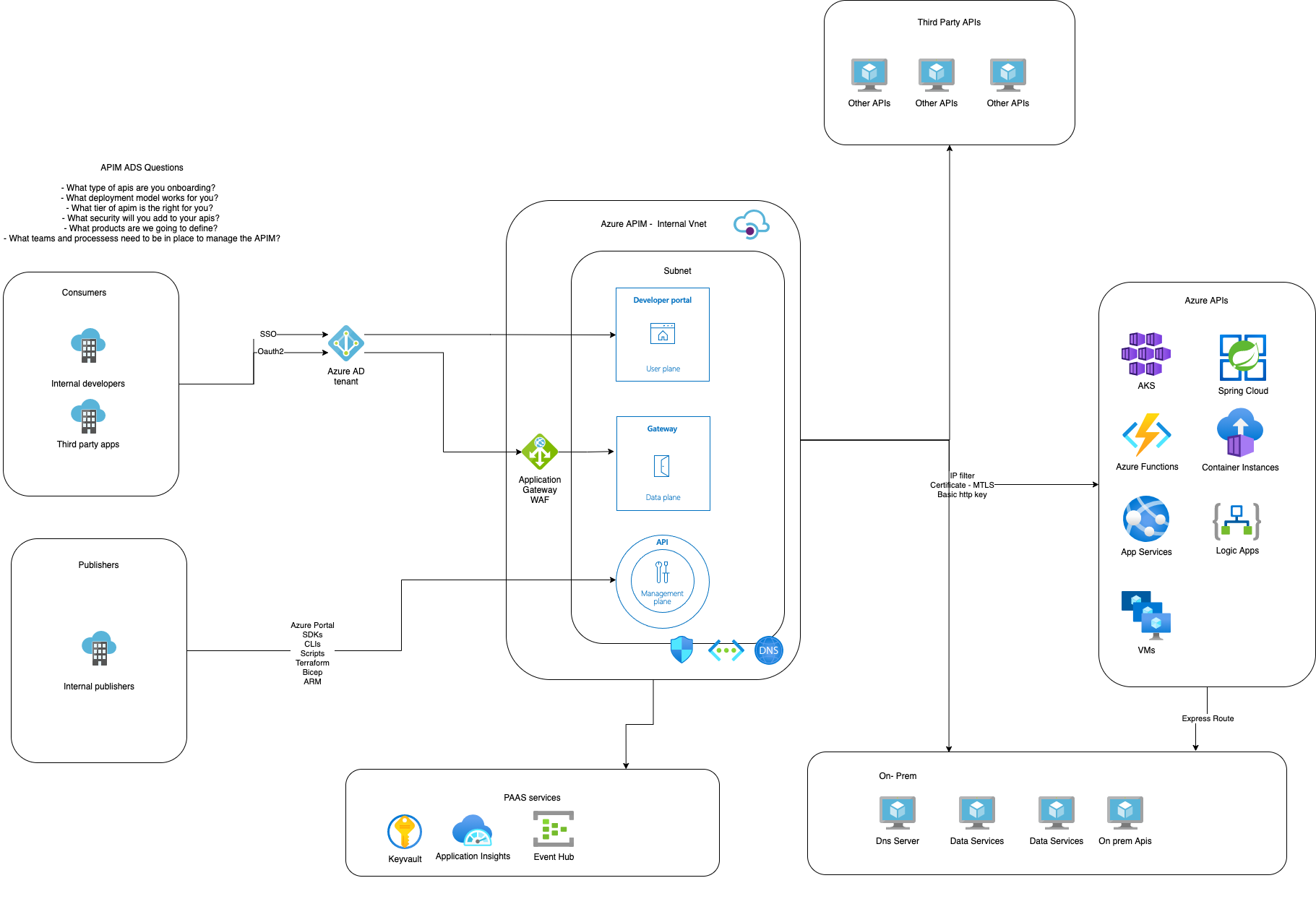 | Edit As New
Download Diagram:
---